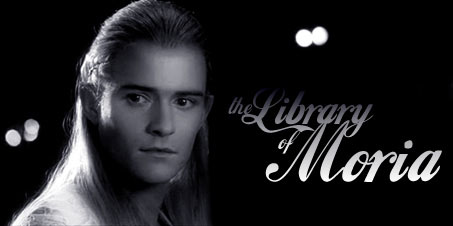 Reviewer: ... (Anonymous) · Date: April 19, 2010 9:21 pm · On: Chapter 1
This is such a late review! Sorry! Where I was living I couldn't get on here. :( But I loved it! It was so sweet!
Reviewer: Anonymous (Anonymous) · Date: November 11, 2009 3:44 am · On: Chapter 1
This was a fantastic story and I am wondering if there will be a sequel or if Glorfindel will find out that it was Thranduil he had met. I am also interested to know the reason why Thranduil's guard disliked Glorfindel so much, was it just because of who Glorfindel was, or was it something else?

Thanks.



Author's Response:

Thanks so much! I've actually began a sequel that will take place durning the last alliance but i'll be writing that one on my own though, this will probably end up a trilogy series your questions should be answered in the next instalment, i hope you'll enjoy it too and we both apprechiate your review it's always good to hear from a fan!
Submit a Review