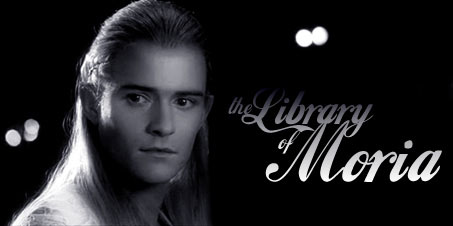 Challenges
Summary:
10 years or so before the War of the Ring, a political meeting is held between the realms of Men at Dol-Amroth. Boromir, Faramir, Imrahil, Theodred and even a young Éomer arrive at the warm sandy beaches of Belfalas. Here's the challenging part, A FIVESOME ENSUES! It must be strictly NC-17, maybe a bit of angst/jealousy, definitely lust between the characters. A bit of romance on the beach. Arguments at the political meeting which are resolved with hot sex. Incest between the brothers Boromir and Faramir is approved.
Categories:
FPS
Characters:
Boromir
,
Éomer
,
Faramir
,
Imrahil
,
Théodred
Summary:
Set in Minas Tirith before the Ring quest, but not before the War. Characters - Faramir, Boromir, Denethor, Beregond, random men/soldiers of Gondor, Imrahil, possibly Gandalf. Basic theme: Faramir wants his father's love, and Denethor takes advantage of this by using Faramir as his whore (oh, and Denethor also uses most of the maids, and boys, as his whores-loves to sleep around, get some wherever and whenever he can... just a little sub-plot/detail you can throw in, part of the character building...) Before this begins, and probably during it, Faramir is in relationships with Beregond, Boromir, and other random men of Gondor. Basically, all good friends who like to sleep around, mainly with each other. So pair them all as you wish. Main plotline: Gondor in negotiations with Harad to try and end the war, although they're still fighting at the time. So there's a lot of Harad soldiers in Minas Tirith. The captain takes a fancy to Faramir, perhaps even tries to rape him... then gets a beating from Boromir :D. There'll be a bit of fighting, etc. perhaps Faramir gets wounded... Along the way, Faramir messes up, perhaps in battle, as well as becoming Gandalf's pupil. Well, one way or another, Denethor kicks Faramir out of the palace. Faramir goes and lives with friends in a house on the third level of the city (the main area for the whores to gather), and becomes a prostitute. But I'm sure later on he gets called back up to the palace, perhaps by Boromir. That's about all the details I know. The rest is to be added by the writer at their leisure. Make it NC-17, stick in the slashy pairings. Graphic but tasteful, though. And full of great storylines and angst, especially between Faramir and Denethor. So there's the basics... I know, I'm not the best summary writer, but I had to make sure the little details were included. I want to make sure the characters are written as they should be, i.e. how I've had them playing out in my head for months. Rearrange it as you wish, or whatever you do with lengthy summaries. Oh, and this may or may not be allowed... but I'd like more than one version of this story to be written, if more than one person is willing to write it.)
Categories:
FPS
Characters:
Boromir
,
Denethor
,
Faramir
,
Gandalf
,
Imrahil
Summary:
I would so like to see Boromir preg. esp. with piles, sore back swollen ankles etc. Lots of graphic giving birth. Preferably by Aragorn. No one actually sees B. get shot so what could happen is this:- In the thick of the fighting B has morning sickness or somth. He becomes concerned for his baby and has to choose between the quest and his honour or his unborn child. Aragon rushes to him, hearing the horn, realises what is going on and together, when Aragon has bravely dispatched lots of orcs they hatch a plan. With the aid of a few strategically placed arrows on B's person A. breaks it to the rest of the company about how B. has died heroicly as in book. They put him in the boat. It is assumed that the boat has gone over the edge of the falls, but A. sees that they turn away before this happens. Meanwhile B. has steered towards the island in the middle and slipped out. Aragorn v. sad and preocuppied in following days - we know why. Meanwhile, B makes his way to safety or not as the case may be and after some time gives birth. However for the sake of his honour, B. must remain dead to those he knows and loves thereafter. Will he and Aragorn be reunited and will this potentially destroy his honour. Faramir does find the body in book - could it be someone else B. has dressed up as in his clothes -like a fallen warrior, with features to badly beaten to be identifiable.
Categories:
FPS
Characters:
Boromir
Summary:
Pippin/Boromir, Merry/Pippin. MPRG, Romance, Angst. NC-17. Pippin discovers he is in trouble and goes to Boromir (perhaps in Rivendell) to explain he is carrying his child, Boromir shuns him for being a freak and drops him completely. Pippin runs to Merry and cries, telling him about his relationship with Boromir and now the child. Merry feels horribly guilty as he happened to have discovered Pippin's relationship with Boromir and had been putting Elvish fertility potion into Pippin's drinks to give him a scare and get him out of the relationship. He tells Pippin he will support him and they go to see an Elf healer, Merry thinking she will say that Pippin only has signs and is not with child, but she revealed that yes he is pregnant. They continue along happily for a while, Merry pretending to the world and himself that he is the father of Pippin's child, he gets drunk one night and tells some gossipy person the truth about what he did. Pippin now knows about the fertility potion and his horrified, Merry finally realizes the only reason he did it was because he loved Pippin and wanted him to leave Boromir and be with him. Pippin miscarries the child (because any human baby being born by a hobbit will probably kill the hobbit) and Boromir comes back (not dead! no Merry and Pippin on the quest) and attempts to rekindle the relationship, Merry slowly gets himself more and more drunk to ignore the fact Pippin is again with Boromir. Pippin shows up in his room, bottle of elvish fertility potion in hand asking if Merry would like to try it again. and they live happily ever after! Boromir must be a nice person just freaked about the whole baby thing.
Categories:
FPS
Characters:
Boromir
,
Merry
,
Pippin
Summary:
Haldir/Rumil, Rumil/Orophin, Orophin/Celeborn, Celeborn/Thranduil, Thranduil/Elrond, Elrond/Glorfindel, Glorfindel/Elrohir, Elrohir/Elladan, Elladan/Legolas, Legolas/Aragorn, Aragorn/Boromir, Boromir/Gimli, Gimli/Merry, Merry/Haldir, Galadriel/Arwen, Arwen/Eowyn, Frodo/Pippin (not going past R on that part) Kind of a combination of all LOTR slash ever written, forming a kind of love-circle/midsummer-night?s-dream sort of thing. Everyone should feel horrible about doing what they think are horribly wrong acts of passion. Must have all parents disapprove of their child?s lovers, if they know about it. Must have at least three members of the fellowship walk in on other members and their lovers. * Must have at least three of the members of the fellowship completely drunk off their asses. * Must have at least one male pregnancy. * Must have Arwen, Eowyn and Galadriel eventually be forced to go back to their het loves, but never truly daring to love again, no het love scenes please. * Must have some sort of orgy * Must end so tragically that I, with my three blackbelts and military training, cry my eyes out. * Must have at least one unexpected character death. * Must have at least one reference to 'Egg Nog Addiction'.
Categories:
FPS
Characters:
Aragorn
,
Arwen
,
Boromir
,
Celeborn
,
Elladan
,
Elrohir
,
Elrond
,
Galadriel
,
Gimli
,
Glorfindel
,
Haldir of Lothlórien
,
Legolas
,
Merry
,
Orophin
,
Pippin
,
Rúmil
,
Thranduil
Summary:
The fellowship is confronted by something mysterious that holds them enthralled for a few moments. After a few days, each one has the urge to seek out a certain fellow member. (This should not be shown as a bad thing) Required pairings: Aragorn/Boromir, Gimli/Legolas. Extra points for any scenes with Frodo/Gandalf or any combination of Sam/Merry/Pippin. Extra, extra points the closer it is to NC17!*grin*
Categories:
FPS
Characters:
Aragorn
,
Boromir
,
Frodo
,
Gandalf
,
Legolas
,
Merry
,
Pippin
,
Sam
Summary:
Stick them into future. Must be beyond 2003 in Earth. The world has been divided into two. America is ruled by Sauron/other evil character and the rest of the world is divided between different races: Hobbits in Africa, Men in Europe and Oceania, Dwarves and Elves in Asia. The Fellowship and others have been reborn, not YET aware of it. Éomer is a trench coat wearing, beer drinking, gun slinging and multilingual bastard, who does not believe in love and thinks that it is a 'bucket load of bullshit'. He always works alone and does mercenary work. Lives mostly in America, under Sauron's rule and pretends to be evil. As he is somehow part of the prophecy, Elrond, Galadriel and Gandalf, who are aware of their rebirth, gather the Fellowship and send them off to America to find Éomer, make him work for the good side and kill Sauron. All of the Fellowship are good in fighting, especially both Aragorn and Boromir. Arwen, who is Aragorn's self-proclaimed girlfriend, joins the group and does not let them ditch her. They somehow need to get to America without getting anybody killed off and then find Éomer. The rest of the story may go as you please, but it must have those pairings: Éomer/Boromir (latter making the former understand that love exists and not breaking them up), Frodo/Sam, Elrond/Legolas and Aragorn/somebody. NC-17 is preferred and not something below R. Like both good and bad endings.
Categories:
FPS
>
Legolas/Elrond
,
FPS
,
FPS
>
Boromir/Éomer
,
FPS
>
Éomer/Boromir
,
FPS
>
Frodo/Sam
,
FPS
>
Sam/Frodo
,
FPS
>
Elrond/Legolas
Characters:
Boromir
,
Elrond
,
Éomer
,
Frodo