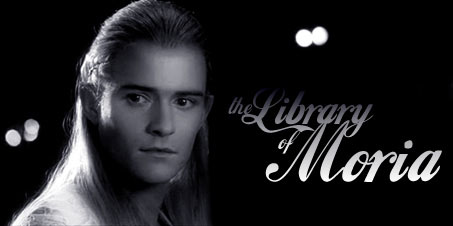 Reviewer: Amaranthe (Anonymous) · Date: September 02, 2012 6:19 pm · On: Chapter 1
This was one of the best stories I've ever read! You're very talented! An absolute 10!
Reviewer: Peersrogue (Anonymous) · Date: May 10, 2012 1:13 pm · On: Chapter 1
One of my favourites - good hot fun.
Reviewer: Stephanie (Anonymous) · Date: June 03, 2011 4:33 pm · On: Chapter 1
Legolas and Borromir have an advantage that Legolas and Aragorn do not - no Arwen. However, this was undoubtebly one of the best stories on this website - it was well-written, had perfect detail and vocabulary, and a basic and entertaining storyline. I would have liked to see this on FF, I don't think a few adds ever killed anyone, but it is just as good here. Thank you for sharing!
Reviewer: MedusaMyLove (Anonymous) · Date: December 09, 2010 1:49 pm · On: Chapter 1
Thank you, I've read this story many times and it really works (imo) Since I awoke to the possible pairing of Leg/Bor, a week or 2 ago, I hadn't been able to find a story that matched my ideas of what they would be like...this is just what I was looking for.

Well written, both the individual words+ overall feel of the story- Not too painful/twisted and sweet without being unbelievable and OOC mushy.

Thank you for including the "many happy minutes" of kissing + the "o" reaction= pinch of sugar I wanted after all the blood, sweat and semen. Not that I object to nlood sweat or semen, not when it's written well, as this story is.

This must be the most egoistic review ever but at least I took the time to thank you for the effort of writing and I mean well.

No idea if you're still writing- you're good at it, just so you know.

Hope you're doing well. wherever you may be,

Thank you again,
MML
Reviewer: Meh (Anonymous) · Date: December 04, 2009 5:13 am · On: Chapter 1
ha. made me laugh at the end. very well written
Reviewer: LadyM (Anonymous) · Date: July 16, 2009 9:33 am · On: Chapter 1
Without doubt, the best PWP I have EVER had the pleasure to read. Sexy and atmospheric, awesome.
Submit a Review